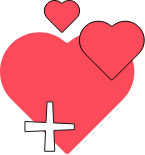 Would you love them even more if you paid less for them? You can by earning Referral Rewards!.
Refer them with your code and they'll save $15 on their first order, and you'll earn $15 of your own!
Personalize the referral code to your liking, and share
[automatewoo_advocate_referral_coupon]
Then this is how you can benefit
Refer Topshelf to
people you know
They get $15 off from
the first order.
The more you refer,
the more you get.